How Yoga Helped a Veteran.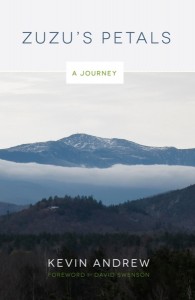 Zuzu's Petals by Kevin Andrew.
Kevin's story is one filled with heartaches and triumphs. Told firsthand, it is a personal journey in which one man struggles to find meaning through his own experiences with religion, war, death, physical disability, cancer, and depression. Ultimately, through meditation and the practice of yoga, he finds peace and turns tragedy into triumph. Kevin's story will inspire anyone who seeks to find sanity and simplicity in an insane and complex world.