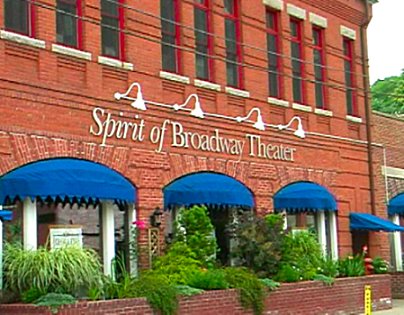 This weekend, Jim and I will be the emcees at the Spirit of Broadway Awards in Norwich Connecticut. I'll post lots of pictures and video! Mark Janas and popular NY cabaret singer Julie Reyburn are going to be performing. And, if I'm not mistaken, Julie will be singing "Going It Alone" from
The Last Session
. The last time she sang this... well, here is the description
from my diary
:
Then it was time for "Going It Alone." After a brief introduction, Mark began the chords TLS fans know so well. But he was pacing it, carefully breaking the beat and just laying down a sound pallet.

Julie entered the song with great care. You could tell her entire heart was wrapped up in it from the first note. The audience went dead silent and we were literally bathed in beauty. Mark stayed with the basic chord structure, but every once in awhile he would find something that gave it a little emotional hit. Julie, meanwhile, was starting to soar. I could feel my throat tighten and, as they got to "What about what you've been through as well," my eyes started to burn and I was absolutely held rock solid frozen for the entirety of the song.

Anyone watching me would have seen the equivalent of a marble statue, transfixed and so happy. Not just happy that Julie was knocking the song out of the ballpark but so happy that she was doing it with my song. There is no higher moment of elation for songwriter than to hear your own song being sung by someone with a beautiful voice who is fully and completely connected emotionally.

It ended in a moment of intense stillness. The audience held its breath and allowed the moment to linger. Then, suddenly, they exploded into an ovation that went on for a minute or longer. It just kept going on and on. I thought the people would never stop applauding. I was in tears, absolutely stunned at her rendition.
Jim and I will sing. And I'll also sing something The Last Session since THEY ARE GOING TO PRODUCE IT THIS YEAR as part of their season. (I'm so excited about the prospect of a first class production of TLS. At last! It's been way too long. I'll always believe that it was a show ahead of its time in the way it deals with today's religious conflicts).
We have lots of wonderful friends at the Spirit of Broadway Theater, so this is going to be fun.