The pictures from last year's Ovation Awards have finally arrived, and they are beautiful.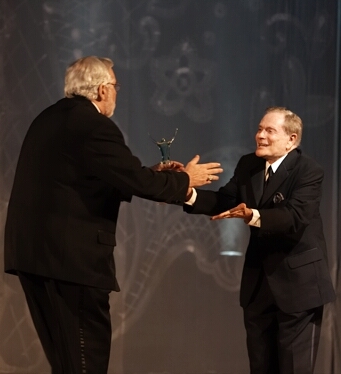 Here is Jim accepting the Best Musical, Intimate Theatre Award from famed Broadway composer Jerry Herman.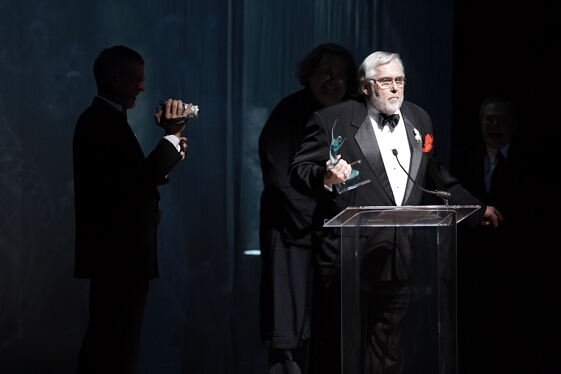 Jim giving his thank you speech.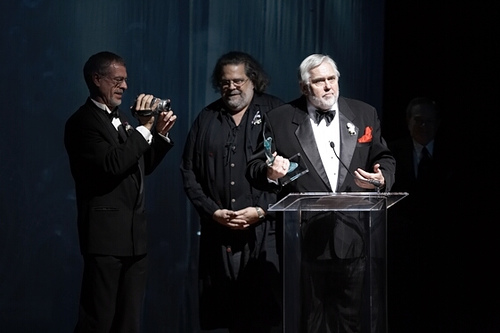 Another one of Jim speaking. And there I am holding the video camera, taping the whole thing. Now I see how stupid I looked. I'm still glad I did it.
2005 Ovation Awards SHOW - Photography by Chris Kane.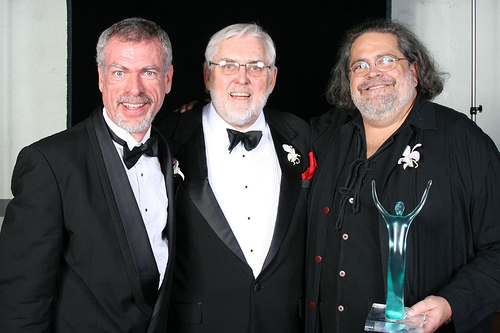 Now we're backstage. First a shot of myself, Jim and Anthony Barnao, our director.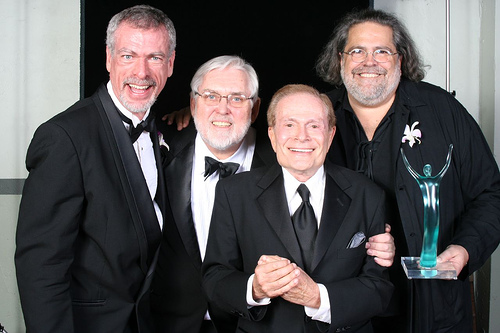 And, finally, all of us with Jerry Herman.
Pressroom photography by Gabriel Goldberg.
Finally, in case you never saw it, here is the video of us getting our award.