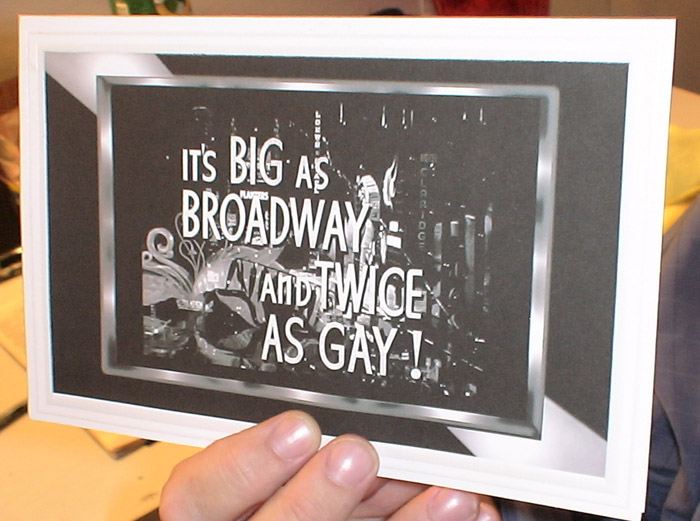 Our first visitor of the night was Bob Stillman, who came over from "Grey Gardens," the huge Broadway hit. Bob was the star of the Off-Broadway production of "The Last Session." He brought us a card that said, "It's Big as Broadway and Twice as Gay!"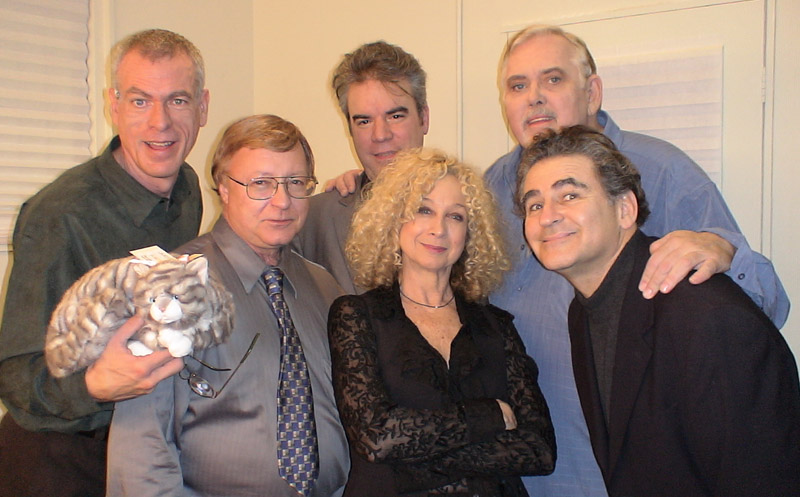 Here's a little family portrait of me, John Atherlay our stage manager, Jim and, in front, Ed Gaynes, Murphy Cross and Paul Kreppel, our producers.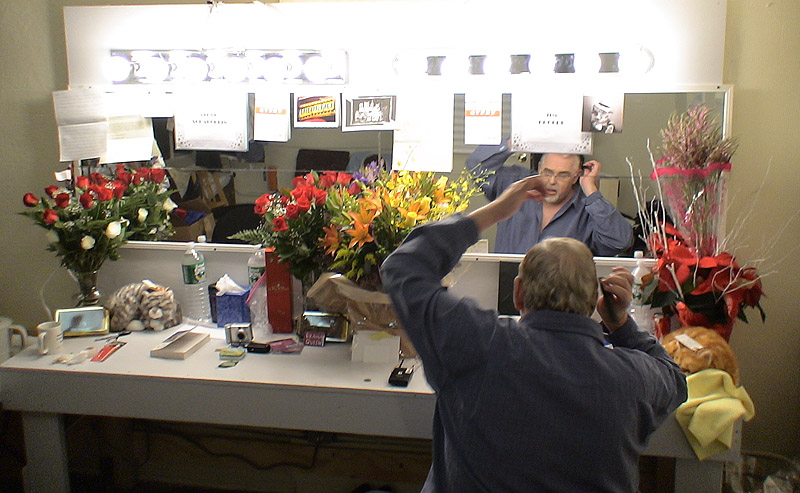 Our dressing room was filled with flowers and cards from well-wishers.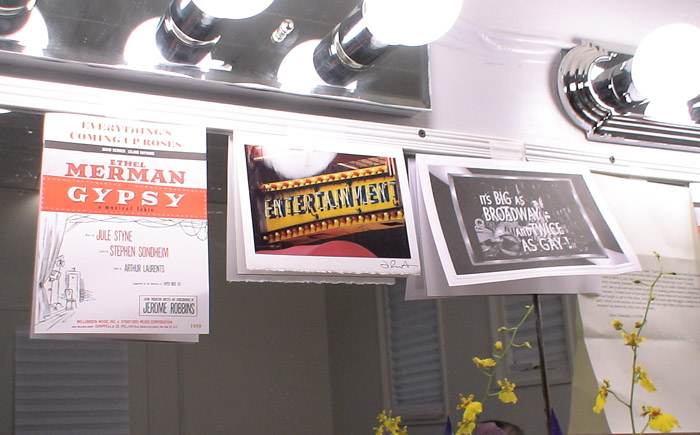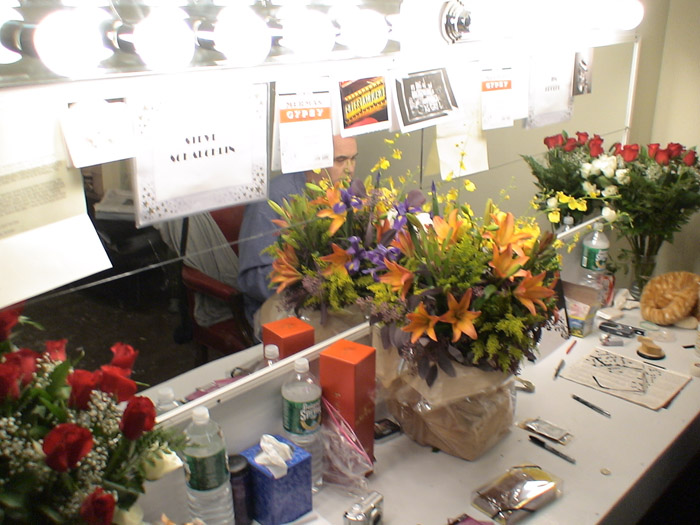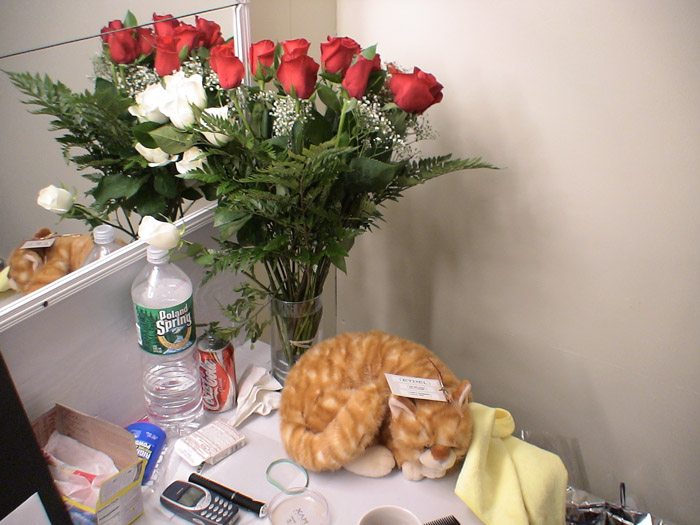 Jana Llynn, our production manager, brought us stuffed cats called "Ethel" and "Judy." Jim got Ethel the orange one. I got Judy the gray one.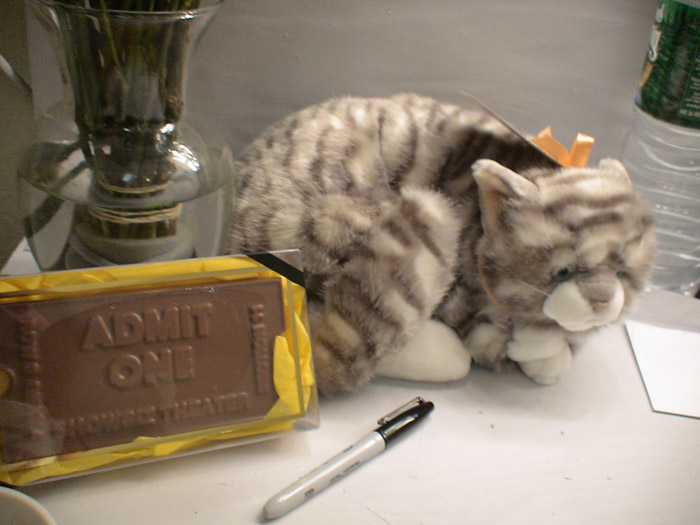 Afterwards, we had an opening night party at Sardi's. Below is actor Christian Campbell and his dad with me.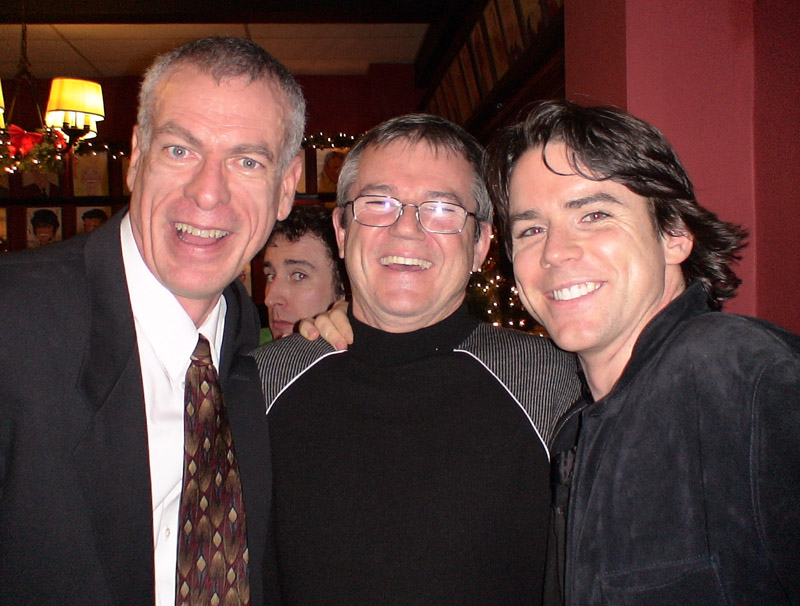 Director Anthony Barnao with an actor whose name I forgot (but who was very nice) along with the Campbells.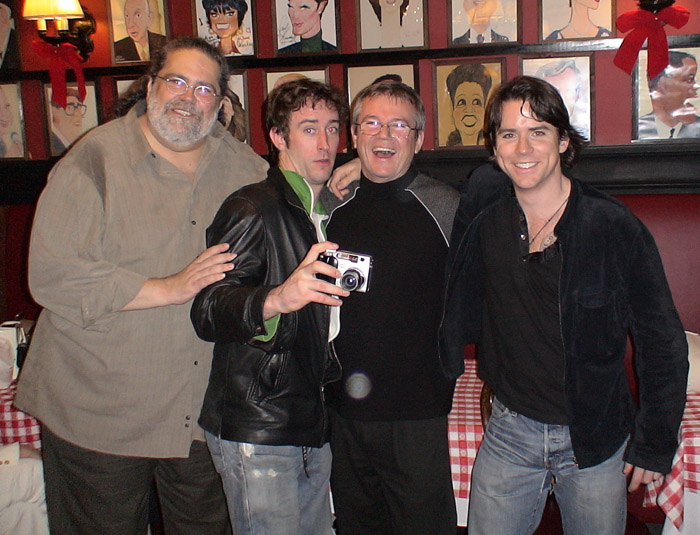 Here I am with Rick McKay, the filmmaker who made the incredible movie, "Broadway: The Golden Years."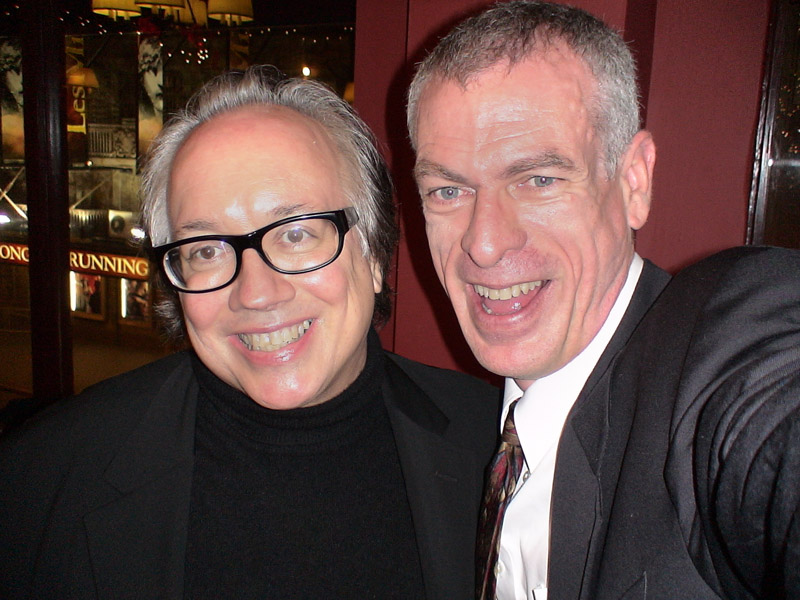 Jim and me with Christian.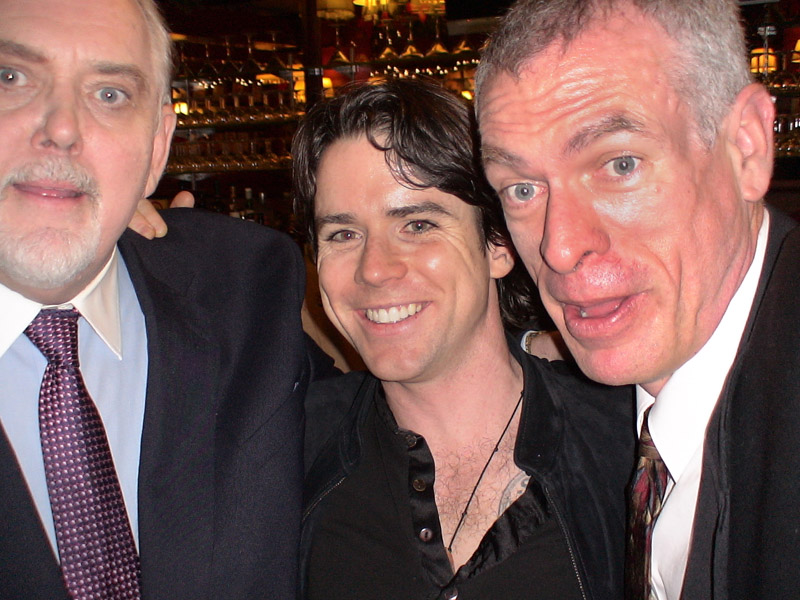 I'm here with local TV host, Barry Z.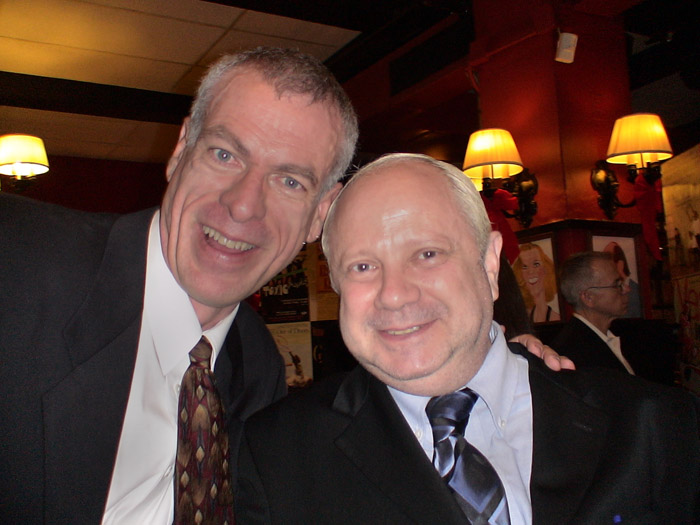 And here we are with Jim's caricature right next to Ethel's.