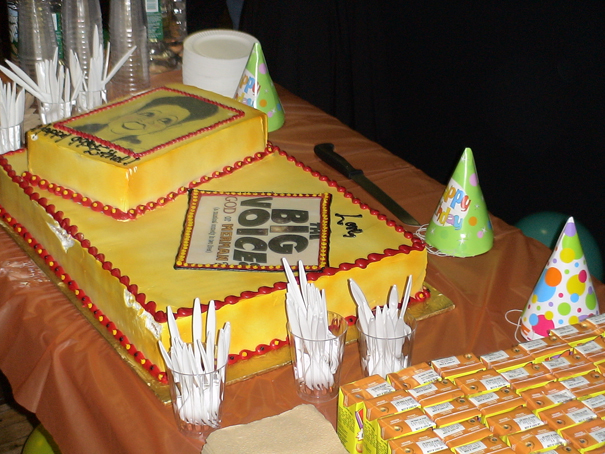 99 years ago last night, Ethel Merman was born. We had a special celebration for the Merm by holding a "Dress Up Like Ethel" contest complete with some wonderful prizes and a celebrity panel of people who knew Ethel telling stories. (And yes, I was there with my video camera which I will edit together soon).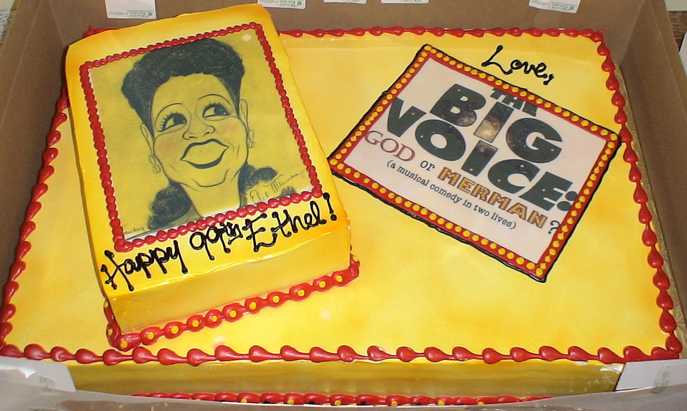 Donald Saddler & Marge Champion.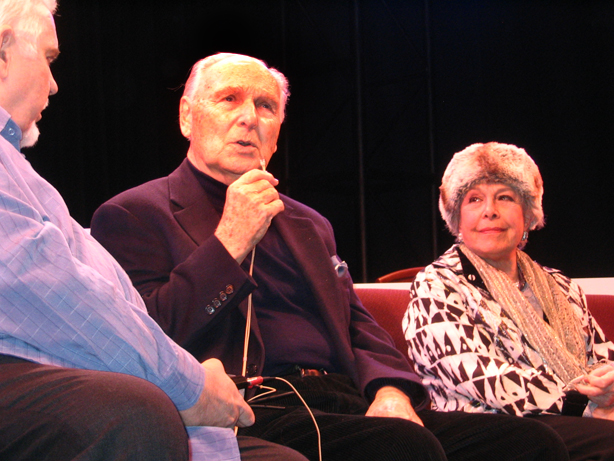 Marge Champion.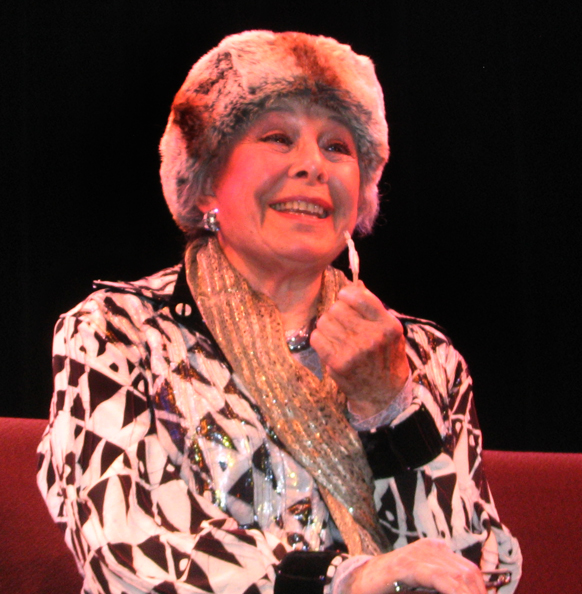 Steve takes video!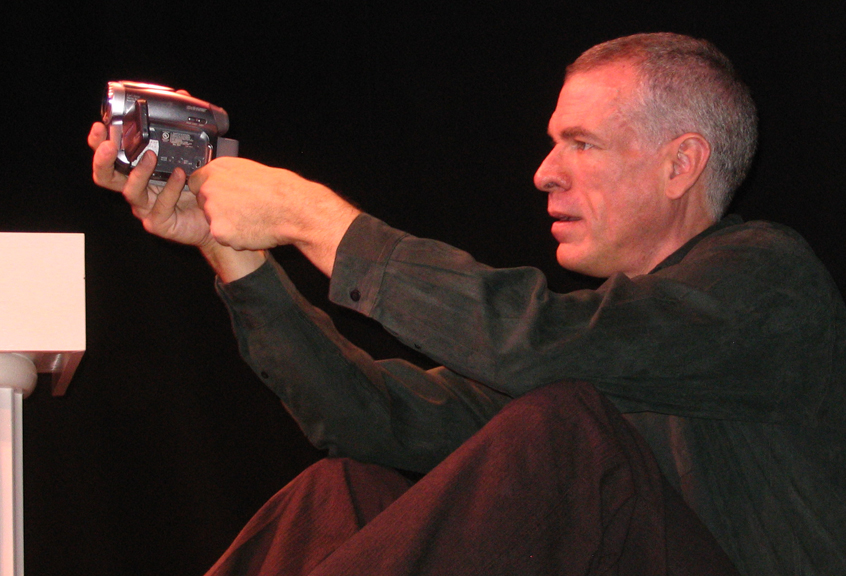 Jim Brochu moderates the panel.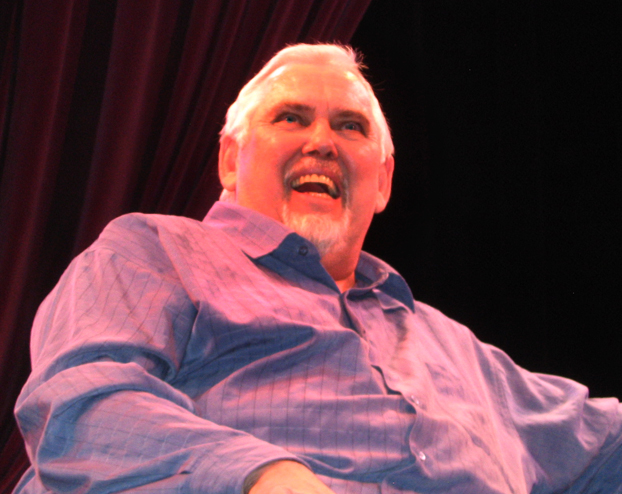 Jim, Donald, Marge and Stephen Cole.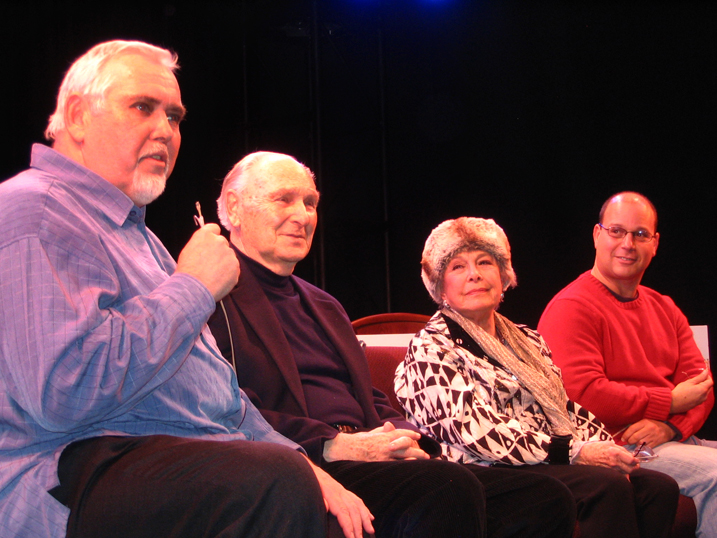 Legend Billy Goldenberg tells a great story about playing for Merman. The conductor demanded that he follow him. But Merman had her own pace. Billy followed Merman. After the show, the conductor told Billy he was fired. Merman overheard it and said, "Wrong! The pianist stays! YOU'RE fired!"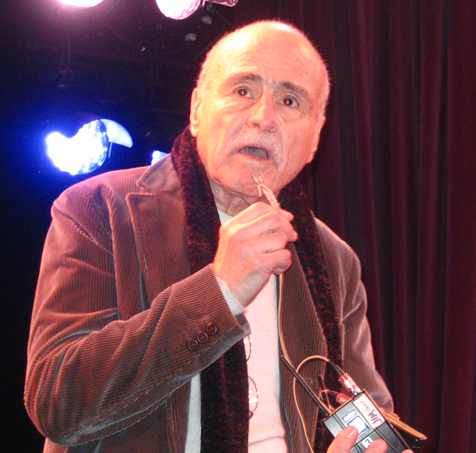 Contestant Lisa Berman who performs on Long Island "Berman as Merman" (winner).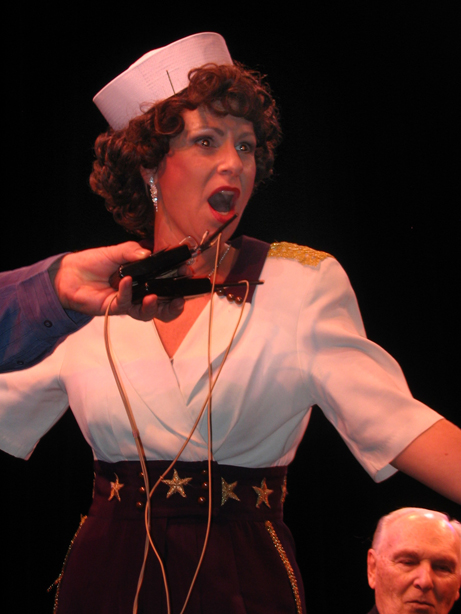 Ruthe McKeown (3rd place).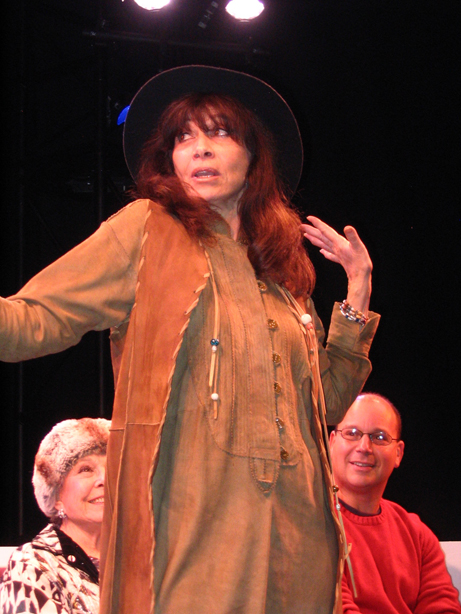 Clover Honey (2nd place).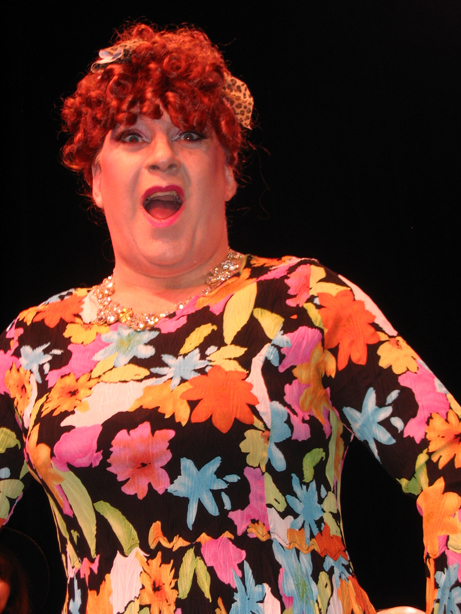 Her Highness the Empress Gefil Tefish of the Imperial Court.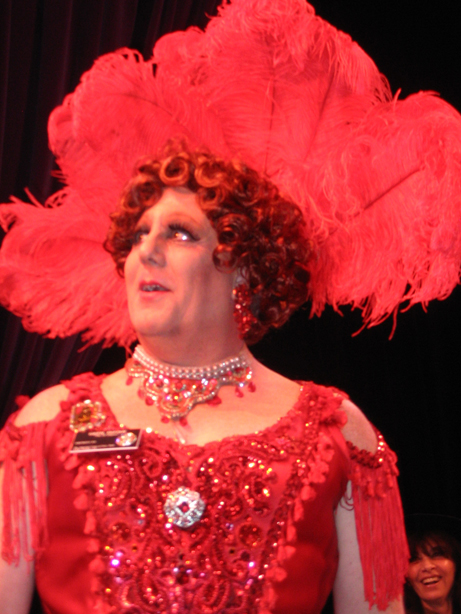 Christine Pedi from Forbidden Broadway joined us for "Happy Birthday."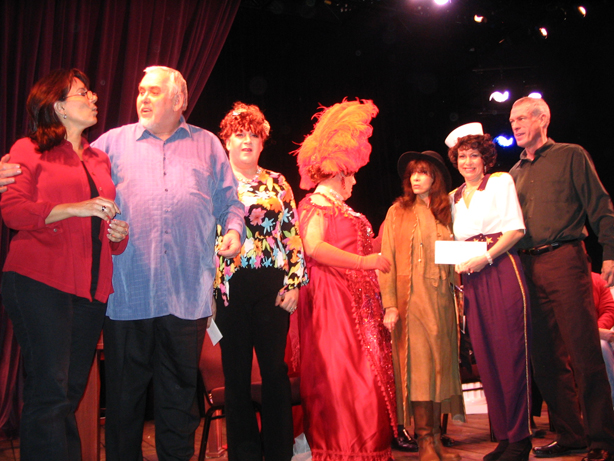 Jim, Marge, Donald, Steve.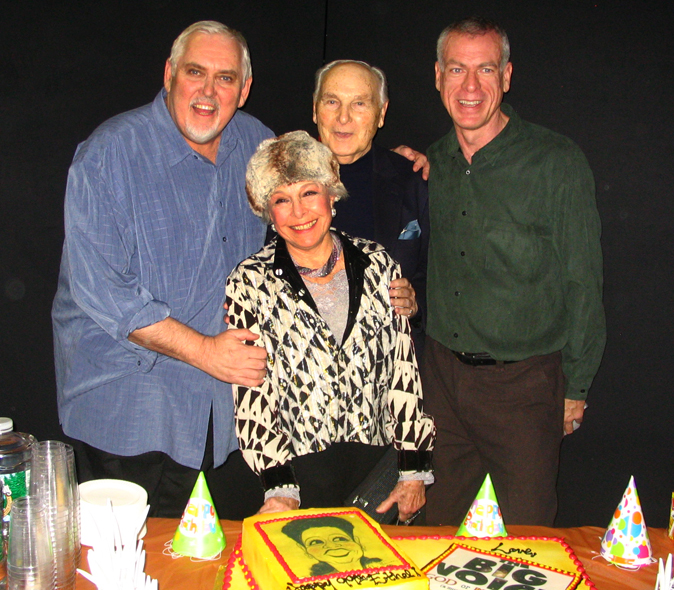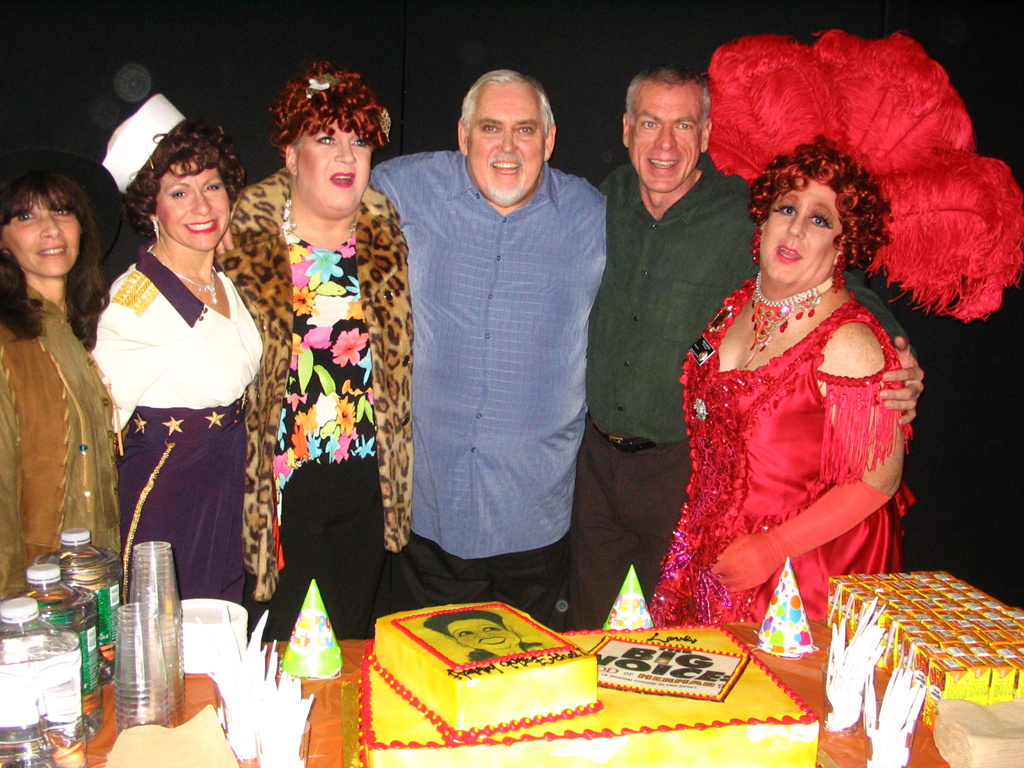 Jim & Steve cut the birthday cake.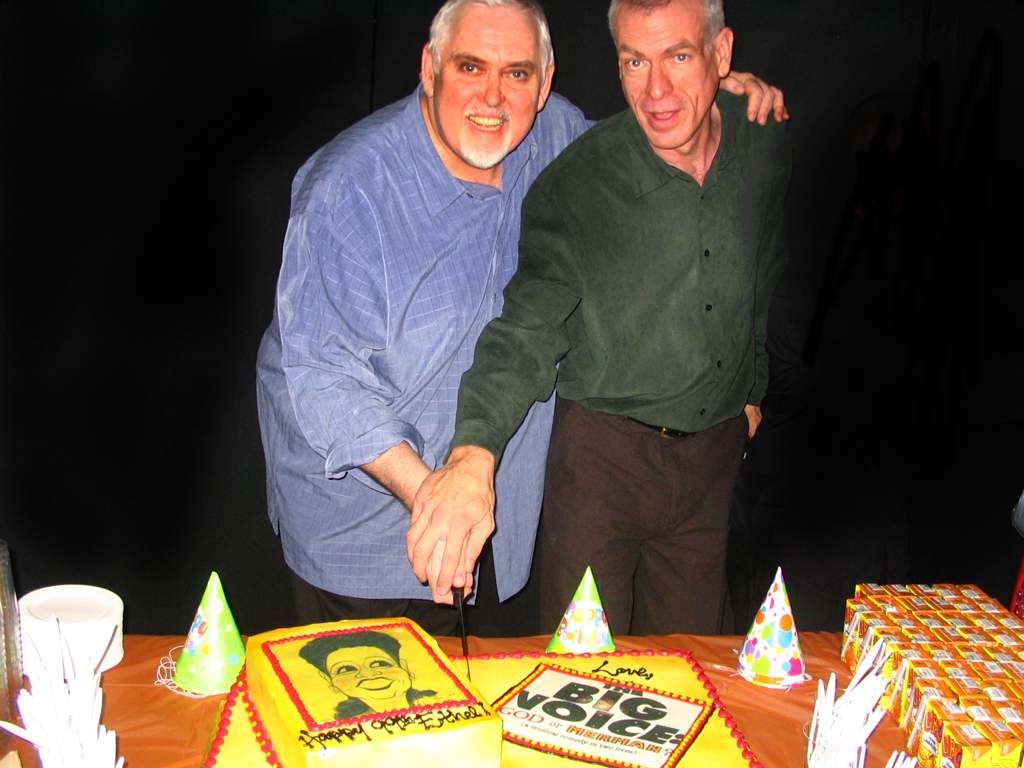 Our next event will be Valentine's Day: A mass same sex marriage ceremony. Want to be one of our couples? Write me and let me know! You're in!