Our first official previews went very well, even as the crew figures out where the light switches are. All along the walls of the Actors' Temple are these lovely memorial stained glass window boxes. But, apparently, the light switches are complicated and there is one stage right overlooking the stage. Well, just as the house lights went down and the thunder and lightning hit (our sound effects), we started out onto what should have been the darkened stage and it was brightly lit. One of the window boxes was still on! It looked like daylight was pouring into the room onto the stage. So, it was a bit embarrassing to get into position in full view of the audience.
They were a quieter crowd than last night being and older group, but we could tell they were with us all the say. (In fact, later that evening, as we were walking up 8th Ave. to the night performance, a group of them stopped us. "We saw your show this afternoon!! We loved it!!!"). Very sweet people.
The night show went like gangbusters. The audience was laughing and applauding from the opening line. It was terrific! We love when that happens. Standing ovation. The whole nine yards. We had a few friends, too, but mostly it was people seeing it for the first time who knew nothing about it or us.
I have a few pics of me and friends.
Joe.My.God
with Jim: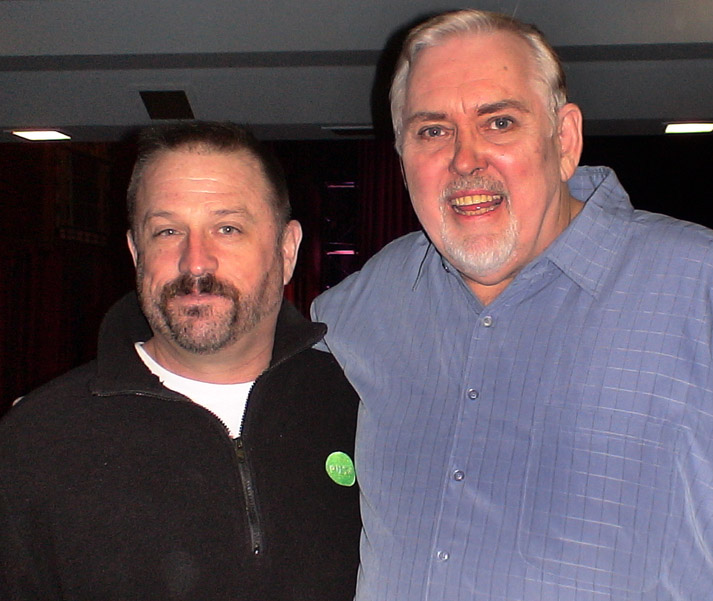 Here's Rachel, the Executive Director of Youth Guardian Services: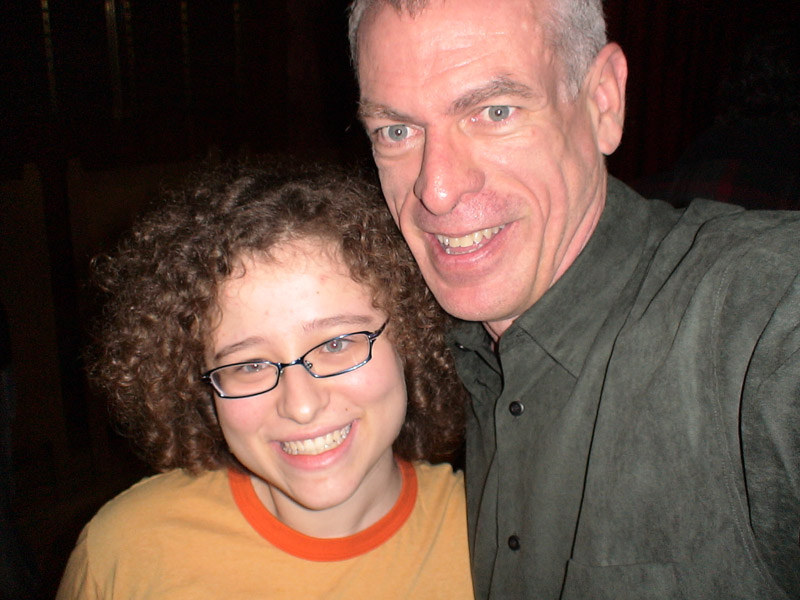 Joel Markowitz, who has a
theatre review blog and podcast
.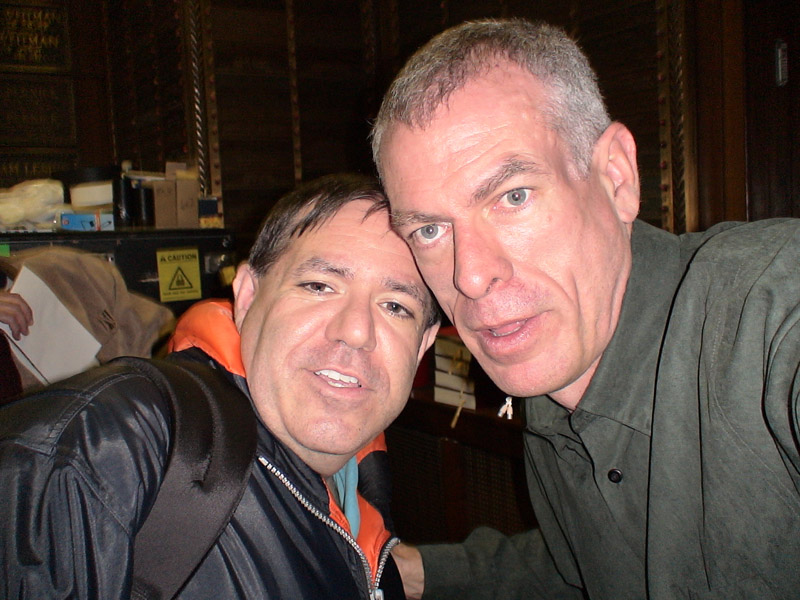 Our old TLS pal, Marc: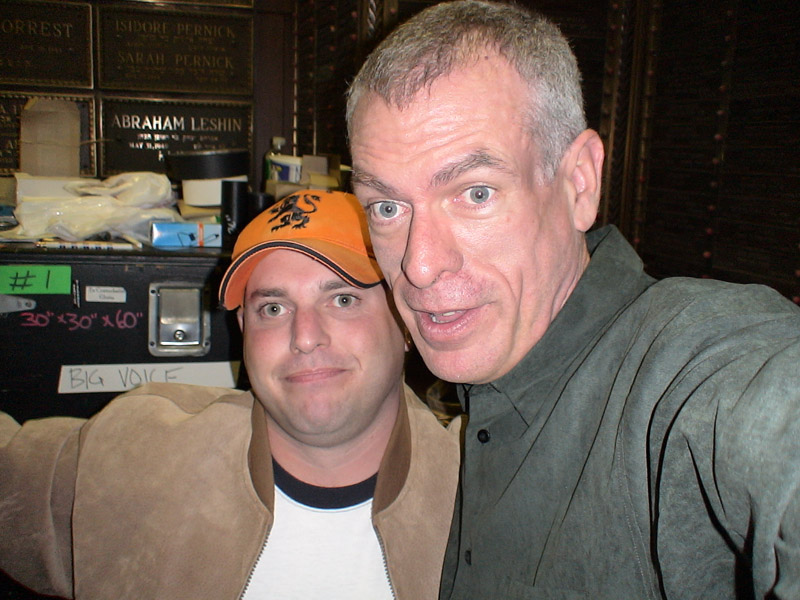 Steve Ross, pianist and Cole Porter interpreter extraordinaire: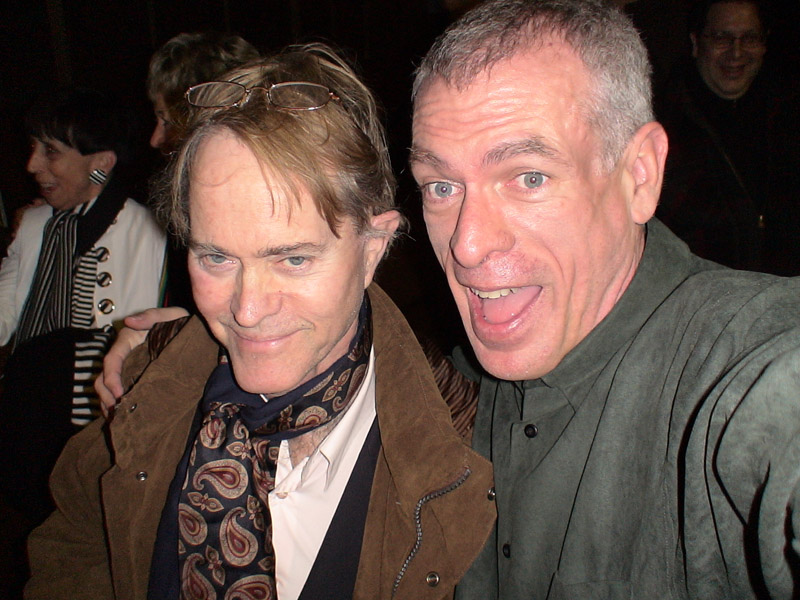 Ralph Lampkin, manager, publisher and record producer: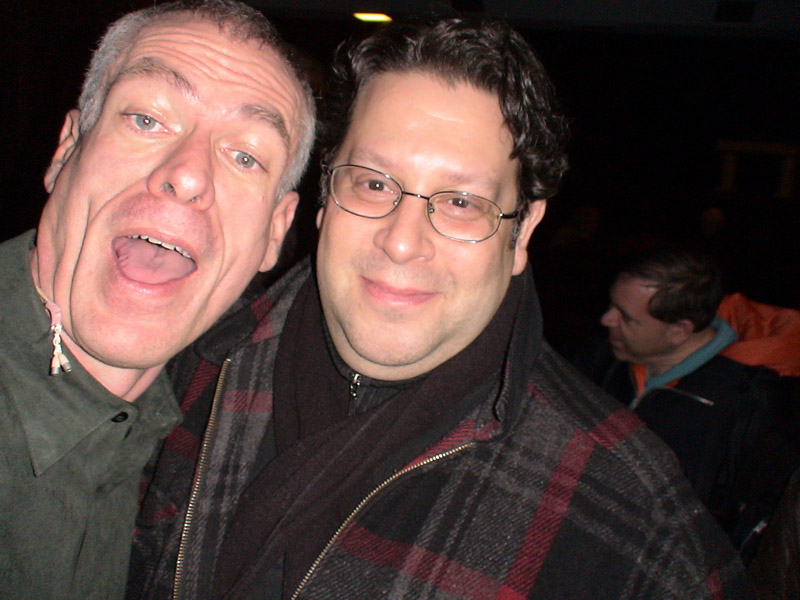 Our handsome stage manager, John Atherlay: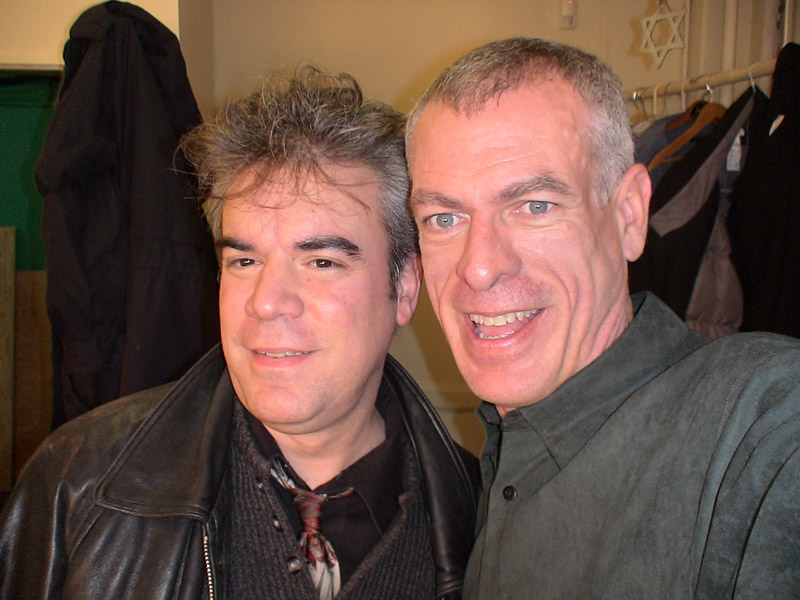 Managing Artistic Director Susan Claassen of the Invisible Theatre Company in Tucson, AZ with Steve Ross: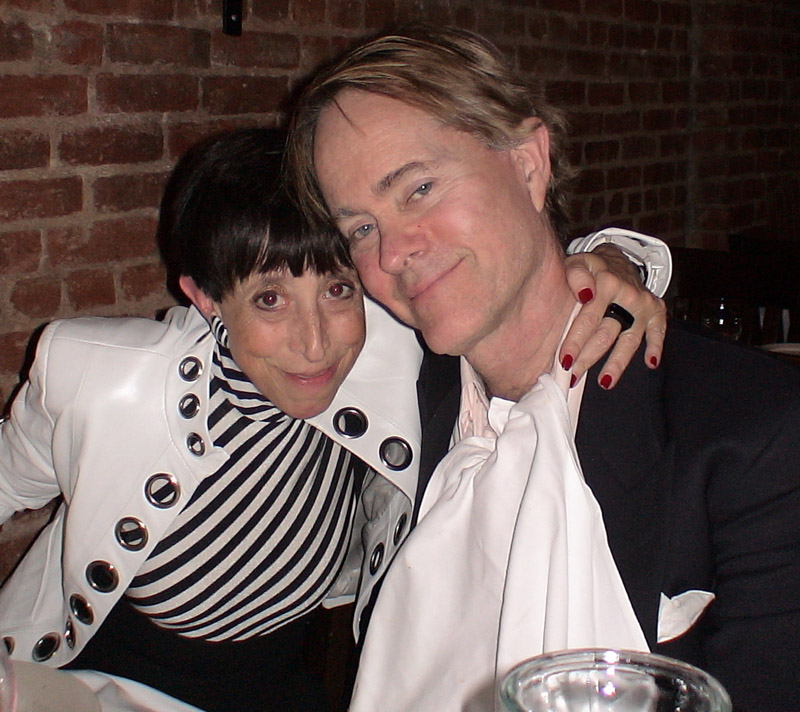 We also managed to catch a matinee this past Friday of a campy comedy called "My Deah" -- imagine a Southern potboiler Medea -- featuring our old pal, Maxwell Caulfield. He has taken to shaving his head and he looks GOOD. He and his wife, Juliet Mills, are going to come to our opening night.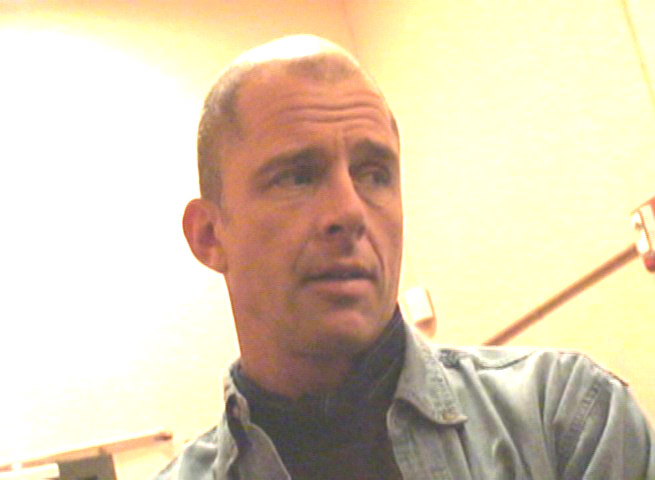 Jan Buttram of the Abingdon Theatre, where we once did a staged reading of Big Voice: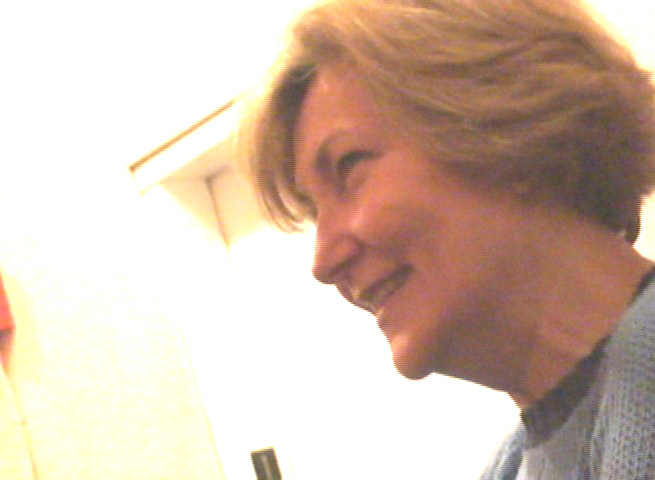 We also caught Neil, who's still in the box office at the 47th Street Theatre. He remembers TLS and said it remains one of his favorite shows to ever play there: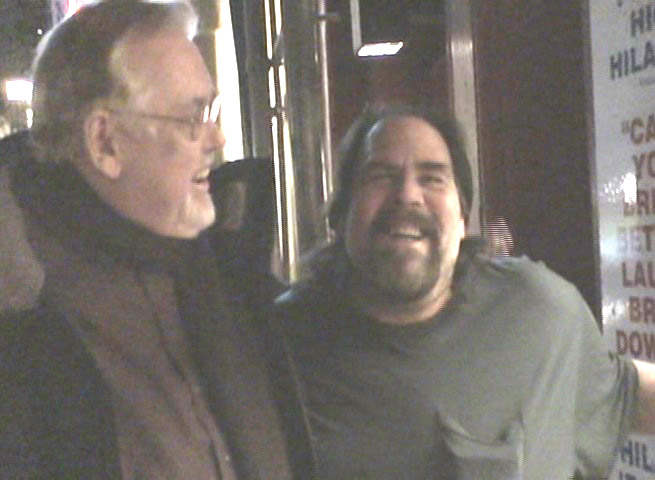 Lastly, we did an interview with Jerry Tallmer. He was the first NY reporter to do a story for us when we did TLS 9 years ago. We still have his article for Playbill framed on our wall: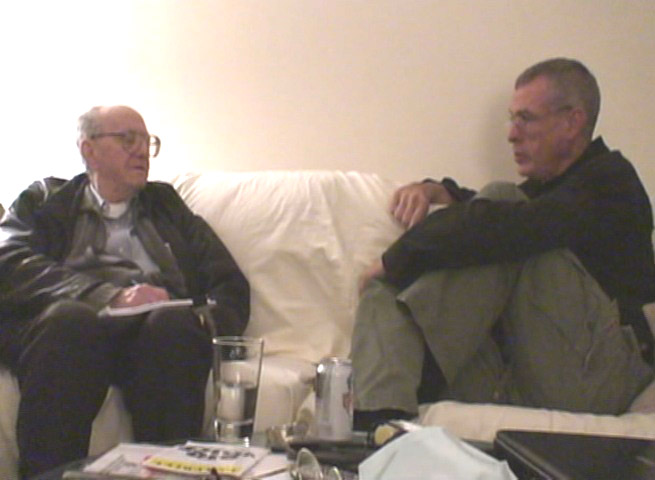 So, you see, it's busy busy busy! Two more shows today. One on Monday. Two on Tuesday. One on Wednesday and then we open on Thursday.
Whew!