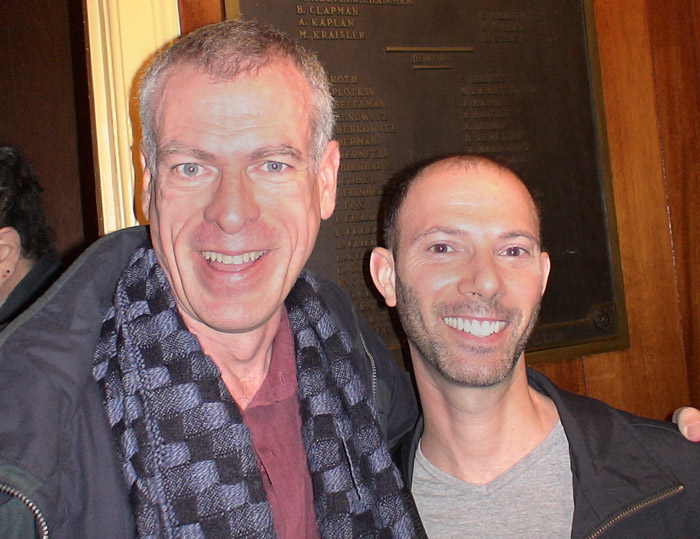 The very sweet and sexy David Pasteelnik, who is a blogger here in New York, and who came to see The Big Voice last night, wrote
an absolutely beautiful review of the show
in his popular blog, Someone In A Tree. He came upon having read about the show at
Joe.My.God.
What he didn't know was... well, let him use his own words.
Back in 1997, in my nascent days of gayhood, I went to a new musical production called The Last Session. It was about a singer/songwriter, diagnosed with AIDS, who decides to bring together his fellow recording industry friends for a final session in a studio, after which he plans to commit suicide. I was enthralled by the show. The score was rock-infused while still containing a musical theater heart and soul. The story was funny and sad and inspiring.

Last night, I attended a preview performance of The Big Voice: God or Merman. Little did I know, until I read the bios of the creators/performers in the Playbill, that these were the very individuals responsible for that magical show. Not only that, but the story I was so mesmerized by in The Last Session was based very closely on the lives of these two gentlemen.

I'm sure you are now asking: So, David, did lightning strike twice? Was this new show as good as The Last Session?

The answer is no. It's better...