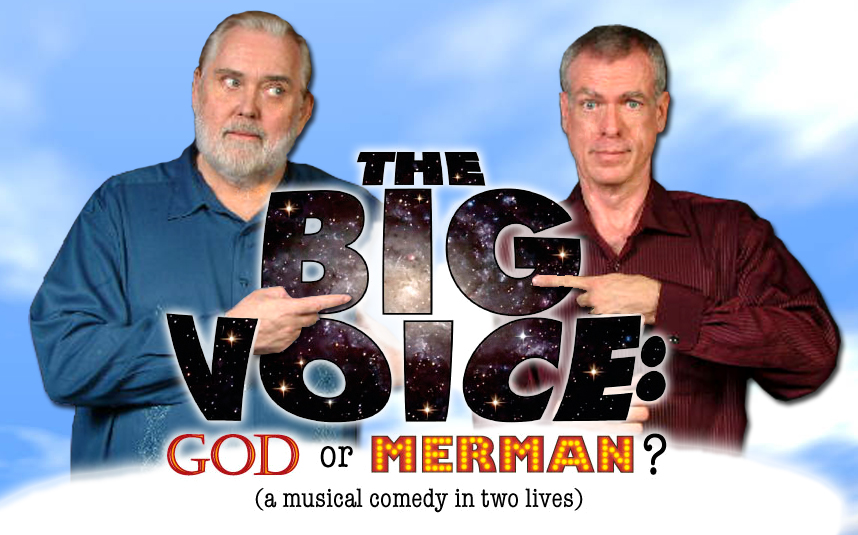 Jim saw what I was doing with the photos and, after going through them, found another of himself that he liked just a bit better because he thought it was wackier, thus showing the comic side better. So I replaced it and I think he's right! If you click on the image, you can see it in much better detail.
I'm still working with the thumbnails from our photo shoot. After we decide -- or if we decide -- to more seriously use one of these designs, I'll redo it with the high res photo. As it is, you can see a little of the jpg flaws around our eyes.
What do you think? Better? More fun? I like this one best of all, I think.